Tagged with bisexual women
Cartoonist Ellen Forney is completely forthcoming in her account of how she coped with getting diagnosed with bipolar disorder and accepting that she'd have to be on meds the rest of her life. Aside from her frustrations with her highs and lows and the drugs that often failed to smooth them out, the central thesis of Forney's graphic novel style memoir is her fear that medication will erase her artistic talent and identity.
recommendation:
author demographic:
medium:
author gender:
First off, let me defensively say that I found this book on the giveaway pile in my apartment building lobby, and it will go there again when I am done writing this review. That's not to say that I didn't enjoy reading this open and honest account of sex work. Angell makes it very clear that it is indeed work. Imagine having to spend nearly an hour and multiple tactics (on command) to give a coked out penis its happy ending!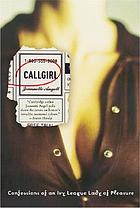 recommendation:
author demographic:
book type:
medium:
author gender: